ENCYCLE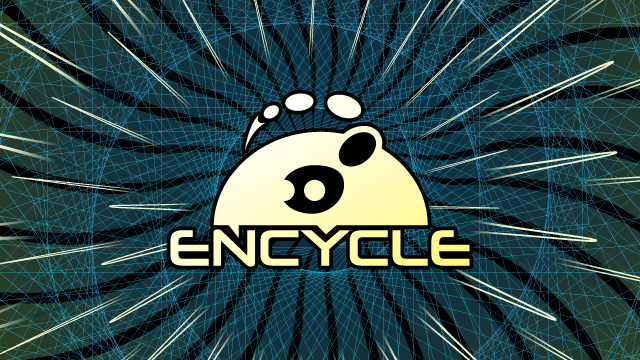 An interactive music visualizer / abstract platformer.


Like a slightly halucinogenic puzzle platformer collided with a music visualizer.
ENCYCLE will make you feel the beats as you navigate through dazzling displays of exploding geometry.

Let vibrant visuals and thumping tunes surround you as you explore a strange and sometimes dangerous universe with satisfying mechanics and a trippy spectacle of exploding geometry. Load in your own music from local files, and play this mash-up between a game and music visualizer!
Game Features:
Unique visual and sound design.
Play Your Own Music
Challenging and interesting levels!
A laid-back atmosphere.
Phat Beatz
Make precise jumps, navigate the levels and and make your way out through to the exit wormhole.
Download the #Finishyourgame JAM version below.

IF YOU LIKE THIS GAME AND WANT TO SUPPORT DEVELOPMENT, PLEASE ADD ENCYCLE TO YOUR STEAM WISHLIST
This game is in development , the PC version is a preview build. I am super thankful for your support!

Download
Download
Inverse Ontology - ENCYCLE FYG4.zip
69 MB